Mike Vanderjagt accused of grabbing a child by the throat for taunting him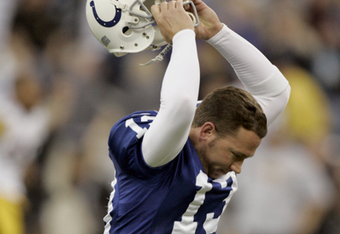 Mike Vanderjagt is being accused of grabbing a middle school student by the throat for reportedly taunting him saying "Wide Left! Wide left." The incident apparently took place on March 12 of this year. The student reportedly rolled up a piece of paper that acted like a megaphone for his taunts towards the former NFL kicker.
Vanderjagt was a very accurate kicker for most of him career, but missed on a critical field goal in the playoffs. Vanderjagt missed a 46-yard field goal in the playoffs against the Pittsburgh Steelers that would later seal his fate with the organization. He went on to play one year with the Dallas Cowboys, but then couldn't find work around the league.