WATCH: Patrick Peterson do the 'Prime Time' Deion Sanders dance
What do you do when you're playing in the Pro Bowl as a member of Team Sanders who so happens to be one of your football idols, and you make a great interception off Team Rice quarterback Phillip Rivers?
You decide to bust out Deion Sanders' 'Prime Time' dance celebration to pay homage to your hero.
And that's exactly what Arizona Cardinals' corner back Patrick Peterson did.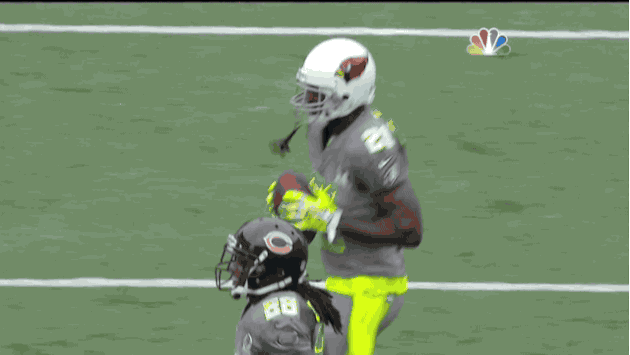 And the interception itself…  I'm no expert but could we be seeing Prime Time 2.0 in the NFL soon?
Team Rice defeated Team Sanders 22-21.
Dance GIF From: Bleacher ReportPlay GIF From: @gifdsports
@DownAndDistance