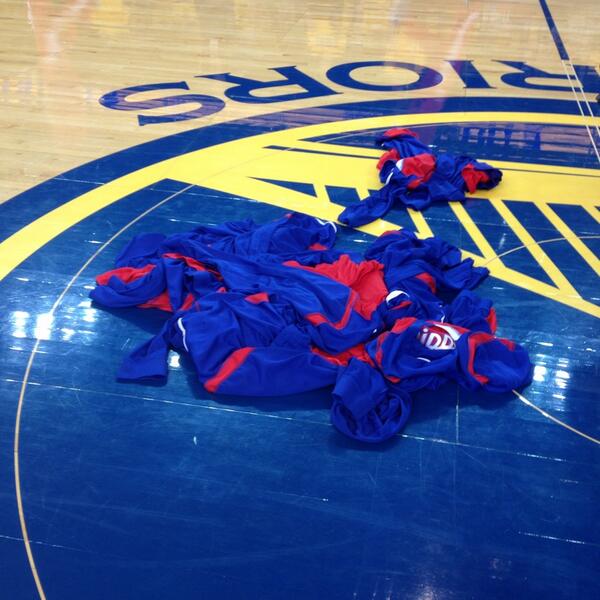 credit: @ArashMarkazi
By now, unless you've been living under a rock, you're well aware of the Donald Sterling situation. The owner of the Los Angeles Clippers is a known racist and a known scum bag, and he recently made some comments that should have come to no one's surprise.
Many have wondered how the Clippers would respond prior to today's game against the Golden State Warriors. The team silently protested by not wearing their warmup jackets and leaving them at half court prior to the game. Additionally, they turned their warmup shirts inside out, hiding the Clippers logo.
According to a report, the silent protest was led by Matt Barnes and Jamal Crawford. Via Marc Spears of Yahoo:
As the Clippers players took the court before Sunday's game, they all tossed their warm-up jackets with the Clippers name on the front to midcourt and then warmed up with their shooting shirts inside out.

Matt Barnes and Jamal Crawford convinced their teammates to do the protest before they ran onto the floor for pregame warm-ups, sources said.
This situation is far from over, and it will be interesting to see what the Clippers do at their next home game. While the Warriors came out firing today, it was clear that the Clippers probably weren't 100% ready to play a game.
The NBA would be a better place without Donald Sterling, but for now, they're stuck with him.