Senior Writer: Jason Whitney
With the new CBA almost in tact after a "handshake" deal took place in the wee hours Saturday morning, one of the new stipulations will be that each team will receive an amnesty provision. This will help franchises that give out lucrative, yet asinine contracts that cripple their respective franchises financially, a chance to uncuff themselves. Here are the top 10 potential player victims of the new amnesty clause:
(Remember, each team is only allowed to use the amnesty on one player on their team, so a team like Orlando may have two or three bad contracts, but only one player can be amnestied.)
Honorable Mention:
Brandon Roy (4-years 15 million/per)
Meta World Peace (3-year 6.7 million/per)
Travis Outlaw (4-year 7 million/per)
Josh Childress ( 4-year 6 million/per)
10.) Al Harrington (4-years $6.2 million/per)
Harrington is a bad shot waiting to happen, and 31 years of age with four years left on this horrendous deal. Harrington's numbers dropped across the board last year averaging just 22 minutes a game while chipping in 10.5 ppg and 4.5 rpg. I imagine Harrington will be looking for his sixth new team within the next few weeks
9.) Brendan Haywood (5-years $7.6 million/per)
Seemingly always teetering on averaging a double/double, Haywood and his long, pricey contract may be hitting the bricks soon. At 5 years and around 7.6 million per, the Mavericks could probably do without. The Mavs will more than likely turn their attention to re-signing Tyson Chandler and making Haywood a casualty of the amnesty act!
8.) Andris Biedrins (3-years $9 million/per)
Biedrins, never quite lived up to his contract expectations. The fact is, Biedrins just can't stay on the floor. In addition he's a terrible free throw shooter, doesn't block a ton of shots and has only averaged double digit rebounds one-time in his career. It's tough to let young 7-footers walk now a days, but $9 million annually to a player who has only cracked double-digit scoring twice in his 7-year career may be enough to say goodbye.  Not to mention Biedrins has only cracked at least 30 minutes per game once in his career, and never has averaged more than 12 points per game in a single season.
7.) Richard Jefferson ( 3-years $9 million/per)
It's hard to see Jefferson being a role player now after so many productive years in the league. Barely averaging double digit points per game, Jefferson seems like he may be the odd man out in San Antonio. Although reliable and sturdy, 10 years in the league seem to be taken a toll on Jefferson as he hasn't really put up numbers despite playing 30 minutes a game.
6.) Elton Brand (2-years $17 million/per)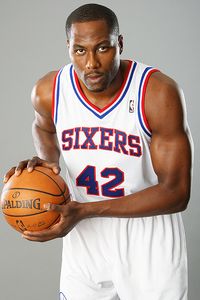 Brand had a nice resurgence last season, but wore down as the season went on. Brand will be 33 this season and his best years are behind him now and conceivably so will Philadelphia. Another player who couldn't stay on the court, struggled to be half the scorer, rebounder, and shot blocker he once was before he signed his mammoth contract with the 76ers.
5.) Ben Gordon (3-years $11.6 million/per)
Ben Gordon has been clutch and a solid player as a member of the Chicago Bulls, but as a member of the Pistons Gordon forgot how to score. His calling card was his streaky scoring that could come in bunches. Following a down year across the board in his first season with Detroit he followed that stinker up with an even worse sophomore campaign by dropping to a career worse 11.2 ppg. Gordon should be on his way out of Motown
4.) Baron Davis (2-years $13.9 million/per)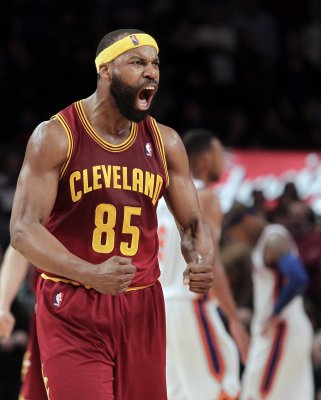 Baron Davis, I believe, can still be a top-notch point guard. Unfortunately, Davis plays only when he feels like it. With the drafting of point guard Kyrie Irving it's a safe assumption to consider Baron Davis short stay in Cleveland done. I'm sure he's not losing any sleep over it though.
3.) Emeka Okafor (3-years $12.6 million/per)
Okafor is a consistent double/double guy, but still seems to live in the shadow of Dwight Howard. Emeka Okafor is productive, but not at close to max money productive. Numbers don't lie either, and Okafor's numbers have dipped the last two seasons, and his foul shooting is atrocious. With the rumors of New Orleans always being cash strapped you'd expect to see Okafors contract off the books this year.
2.) Rashard Lewis (2-years $21 million/per)
Poor Rashard. Every year since 2007 Rashard Lewis stats have plummeted. Not getting any younger as he's entering his 14th season in the league. Hey, it's not his fault Orlando threw a boatload of money at him, Orlando has a propensity for offering such staggering contracts to players. Rashard still is a decent player and should latch on to another team after he parts ways with Washington.
1.) Gilbert Arenas (3 years $19 million/per)
Huge surprise here right? Gilbert is a sure-fire lock to be the first player cut via the amnesty rule. Maybe they should rename the provision the "Arenas Rule." At any rate Gilbert is probably lucky to be playing in the league at this point. Surely it would seem like he still has a few years of playing at a high level left, Gilbert hasn't shown much of anything the last few years and wouldn't be surprised to see him playing overseas within the next year or two.
Follow Us:
Twitter: RealSportsKings
Facebook:Sports-Kings