Dwyane Wade Disses Oklahoma City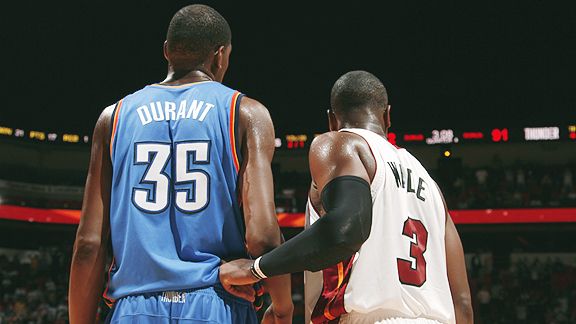 Dwyane Wade probably should be worrying more about his broken jump shot, rather than taken shots at Oklahoma City. Wade has kept fairly quiet during the Finals thus far, but spoke out about Oklahoma City when asked about Kevin Durant playing for the Thunder.
"kind of dims his light a little bit. . . . There's not a lot of exciting things going on out here.''
This surely will have the Thunder fans even more fired up for Game 2. Not sure this is possible after several players proclaimed Game 1 was one of the loudest, if not the loudest buildings they have ever played in.
Oklahoma fans, don't worry about Wade who probably is a bit jaded to the nightlife scene. He has spend his entire career under the lights of South Beach, so anywhere he goes probably feels a bit tame for his liking.