Knicks Delay Leaking Lin's Injury For Playoff Ticket Sales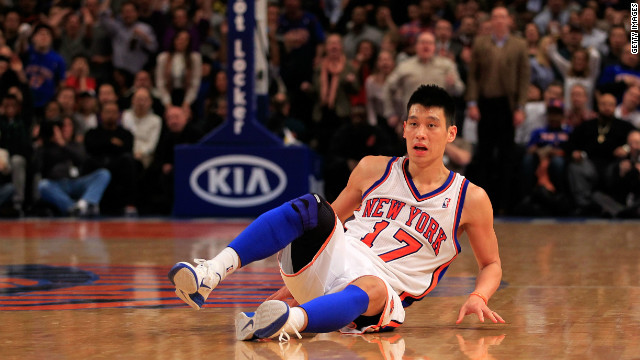 According to Frank Isola of NY Daily News the Knicks waited to tell everyone that Lin was out for the season because of playoff ticket sales.
That was a crucial day inside the club's executive offices at Two Penn Plaza because March 28 represented the deadline for season- ticket holders to purchase all four rounds of the playoffs.

In fact, in the email sent to subscribers, there is a picture of Lin leaping in celebration. Yet, it was two days before the deadline when Lin and the Knicks' medical staff learned that the second-year point guard/cash cow was suffering from a torn meniscus in his left knee and that he wouldn't be jumping for joy anytime soon.

…

Suddenly, the Knicks' position was that there was a chance Lin could play either Tuesday in Indiana or Thursday in Orlando. In theory, they weren't wrong. Lin had yet to decide whether to go ahead with surgery. However, Lin was leaning that way and the fact remains that the club had yet to announce the results of an MRI taken four days earlier. Lin's knee wasn't just sore. It is damaged.

Read more: http://www.nydailynews.com/sports/basketball/knicks/ny-knicks-hold-jeremy-lin-injury-announcement-nba-playoff-ticket-deadline-passes-article-1.1054303#ixzz1qtxqMKUp
Season ticket holders who thought they were going to be able to see Jeremy Lin in the playoffs were fooled. Perhaps conned would be a better word for this action. I mean having a picture of Lin in the email is false advertising if you do in fact know he will not be around to even participate in the playoff games.
Not only that, but the Knicks think we're stupid enough to believe rumors that Lin would be able to actually part take in games days after. While Isola says the Knicks weren't wrong in theory they were wrong in the fact that they knew Lin's condition.
The Knicks would have most likely sold out their playoff games regardless. I don't know why the team needed to delay this information.