PHOTO: Lebron James statue built out of sand
I'm not going to say its slow on the NBA news train lately, I am just going to present this picture, a statue of Lebron James created by Nike…made out of sand. The self-proclaimed "King" posted this photo on his Instagram account today. If you ask me, while impressive, it looks nothing like Lebron: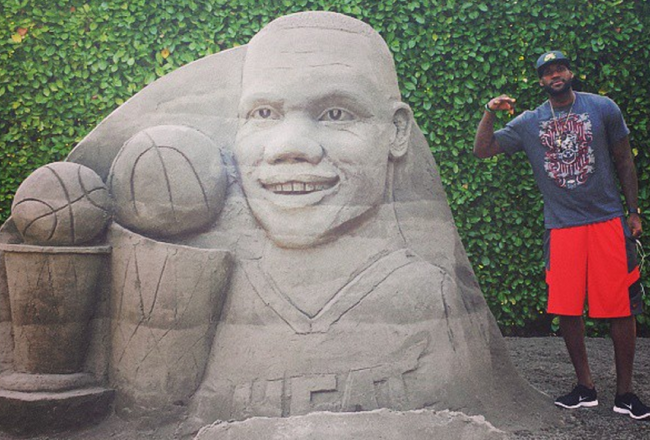 Preseason, please come soon. We miss you, basketball.
By: Frank Santos- Pass the Pill Manager