Top 5 teams that need to make a move
With the NBA trade deadline vastly approaching, we hit the rumor mill and have determined that these five teams need to make a move before March 15th trading deadline.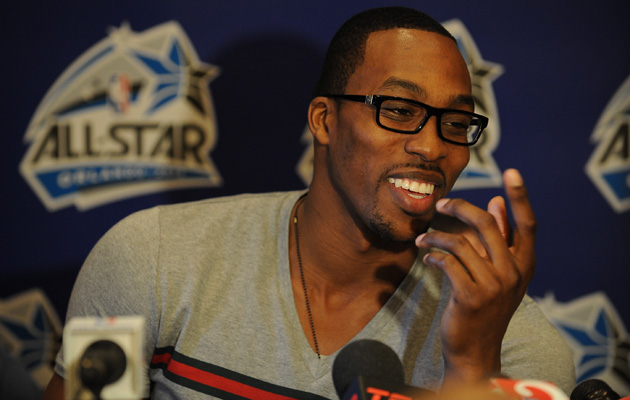 5. Bucks
No secret here they need to do something with Captain Jack aka Stephen Jackson. Unless the Bucks package Jackson with their often-injured center Andrew Bogut as well I really don't see many takers.
Best trade for them:
ANYTHING!
4. Sixers
Nothing major here just if the Sixers really want to compete and make a deep run in the playoffs, they're going to need to add some height/depth down low. Why not trade one of their less utilized young forwards (like Craig Brackins) to the Suns for their energetic under utilized big in Robin Lopez? I say if you can pull it off, why not?
Best trade for them:
Sixers receive: Robin Lopez
Suns receive: Craig Brackins and 2nd Round Pick
3. Celtics
Danny Ainge is looking to begin the rebuilding process. While I think these Rondo rumors are a little ridiculous I do see the C's making a move at the trade deadline. But, if I were the Celtics why not add a solid scorer like Beasley to replace the production that they had hoped to get from Jeff Green this year?
Best trade for them:
T-Wolves receive: Jermaine O'Neal and Clippers 1st Round Pick
Celtics receive: Michael Beasley
2. Lakers
Don't be fooled by the win versus the Heat, the Lakers need to make a move. Many have said that the Lakers are hanging on by a thread to try to get Dwight Howard, but I seriously doubt Dwight's going anywhere. If I'm ruining things in Hollywood I try to accomplish two things: First add some quickness/scoring on the perimeter and second GET RID OF Metta World Peace! ESPN's Ric Bucher has recently been reporting that the Warriors want some salary dumps (aka Andris Biedrins). Bucher's reporting the Lakers want Stephen Curry and the Warriors rather get rid of Monta Ellis.
Best trade for them:
Lakers receive: Steph Curry, Andris Biedrins, Dorrell Wright and David Lee
Warriors receive: Metta World Peace, Pau Gasol and Draft Picks
Or
Lakers receive: Monta Ellis David Lee and Dorrell Wright
Warriors receive: Pau Gasol Metta World Peace and Devin Ebanks
1. Magic
While all the focus is and has been on Dwight Howard. I am willing to bet that there is a strong possibility that Thursday's trade deadline comes and goes and Orlando makes a trade. But, I'm predicting that if the Lakers don't make that trade for Monta Ellis then don't be surprised if the Magic try to add Ellis. Problem for Orlando is their most attractive assets are Ryan Anderson, J.J. Redick, Jameer Nelson and Earl Clark, but those aren't pieces that could convince the Warriors to trade a player like Ellis. Multiple team sources said that the Warrios are NOT interested in trading Ellis to Orlando unless the trade would involve Dwight Howrad. So unless they're able to involve a third team, it'll be difficult for them to add a significant piece prior to the deadline.
Best trade for them:
Orlando receives: Monta Ellis and Jamal Tinsley
Golden State receives: Al Jefferson, C.J. Miles, J.J. Redick, and a 2nd Round Pick from Orlando
Utah receives: Kwame Brown (If he able to play because to my knowledge he is injured and not tradable) Dorell Wright, Brandon Rush, Chris Duhon, and Orlando's 1st Round Pick with Utah's 2nd Round Pick