How a Pro Bowl Move Could Change the NFL's Image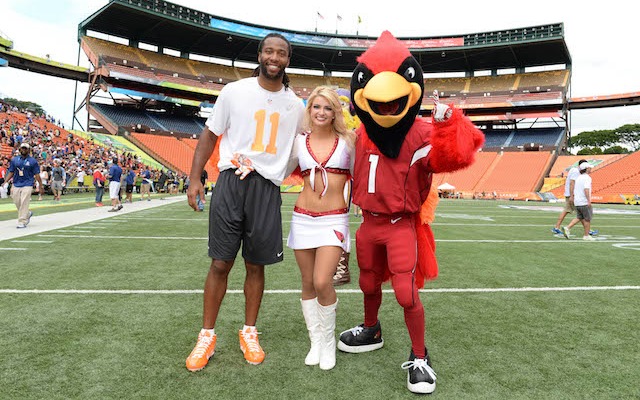 It came as a bit of a surprise that the NFL is considering moving the Pro Bowl from it's home in Hawaii, to Arizona for the 2014-2015 season. Arizona is set to hold the 2015 Super Bowl, after holding it twice, once at Sun Devil Stadium in 1996 and 2008 in the current, University of Phoenix Stadium.
The Pro Bowl has been played in Hawaii for 33 of the last 34 seasons. The one other was played in Miami after the 2009 Super Bowl. It has always been curious as to why the NFL would play their All-Star game so far away from the mass majority of their fans. The numbers speak for themselves. The largest crowd to attend a Pro Bowl came in 2009, as 70,700 people attended the game, surpassing the average Hawaii attendance by nearly 30,000.
According to a 2008 article released by NBC News, a Hawaiian vacation costs an average of 800 dollars per day. Now yes, those numbers are out of date, thanks to a recovering economy, but not by much. Hawaii is one of the most expensive locations to live, seeing as a one gallon bottle of milk, costs $3.94.
Doing some up to date research shows the cheapest flight out of Arizona to Hawaii would cost 605 dollars, round trip. A two star hotel in Hawaii, would cost 126 dollars per night, incorporate transportation (110 dollars per day) and food (60 dollars per day), you are looking at a 1500 dollar bill, before incorporating your Pro Bowl tickets. (All math was done based on a three-day trip)
Compare this to the Phoenix area, where the cheapest hotel is 64 dollars, a car rental is an average of 104 dollars per day, and there is a McDonalds on every street corner, your bill could be substantially reduced, before you add in your game tickets. Having the game in the continental United States, would also eliminate the need to fly, allowing you to kill having to pay for airfare, and a rental vehicle.
Another big factor in bringing the Pro Bowl to Arizona would be the willingness for players to participate. For many, they do not wish to hop on board a plane, fly to Hawaii, and then turn around and go home, or to the state in which they spend the offseason training. Arizona is one of the most popular locations to spend the offseason training, thanks, in part, to the amazing weather during the months where the rest of the nation is battling sub-zero temperatures.
The NFL's image is battered, thanks to a player being arrested every other day, rule changes that "make the NFL look weak", and their legal battles with former NFL players. If they want to begin to fix their image, moving the Pro Bowl, if only for a season, to a more convenient and cost friendly location would be a start.
Phoenix Sports-Kings Contributor Alex Mann  @mannrotb