Suns GM says it would be a waste of time for another team to throw an offer at Eric Bledsoe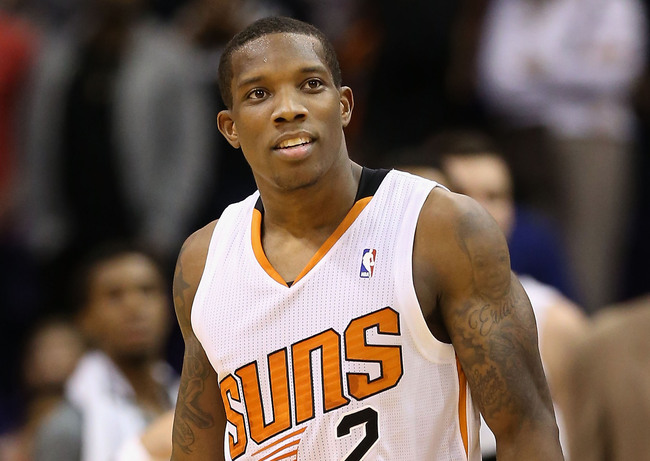 Story Via ArizonaSports.com
With the season coming to an end Wednesday night and no post season for the Phoenix Suns to look forward to, they turned their attention to another season of importance, the Off Season.
Namely Eric Bledsoe. Bledsoe is now a Restricted Free Agent which means any team is able to sign him to an offer sheet this summer however Phoenix has the right to match any contract offer and lock him up for the future.
According to the man calling the shots for the Suns, GM Ryan McDonough, that is exactly what will happen. As told to Burns and Gambo on Arizona Sports 98.7 FM Wednesday when asked if Bledsoe will be retained via a contract he signs with the Suns or one that is signed with someone else but matched by the team. 
"That's what we're planning on doing, I think Eric did a terrific job after he was frustrated with the injury. He came back and played extremely well for us down the stretch."
Bledsoe put up tremendous numbers this year for a first year starter. A year in which he missed significant time due to injury, 39 games to be exact, enough for nearly half the season.
He averaged 17.7 points, 5.5 assists, and 4.7 rebounds a game for the season. Numbers that could have qualified him as a candidate for Most Improved Player along with back court mate Goran Dragic and a couple other teammates as well.
The way those two played together all season should solidify their spot as the starting 1 and 2 next season for Phoenix. Again that's something McDonough envisions will take place.
"I think it was good for him to come back and show that he was healthy, for us and everybody else to see it. We view him as a core part of our team going forward. I think there were some questions externally about how it would work with him and Goran going into the season, and we don't have any doubts that those guys answered the questions and that they're one of the premier backcourts in the NBA." 
McDonough was able to pull off a heist last summer, acquiring Eric Bledsoe from the Los Angeles Clippers for Jared Dudley and a 2nd round pick. A very modest exchange for a player of Bledsoe's caliber and talent.
That move very well may earn him the Executive of the Year Award. It will be interesting to see if he can pull off yet another bank job this summer and steal a superstar or two away from another organization.
Phoenix Sports-Kings Contributor Manuel Childs @ManuelChilds