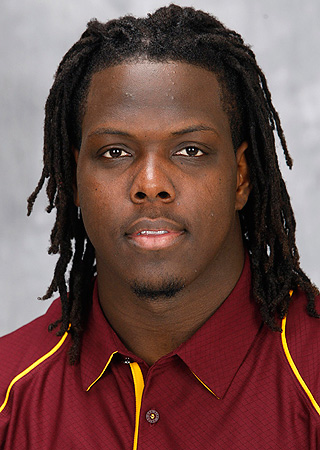 Sometimes in sports we have sad stories like this that puts everything in perspective. Gary Tinsley, a recent University of Minnesota football player who dreamed of turning pro after graduation this spring, was found dead in his Minneapolis dormitory room Friday morning, April 6.
Tinsley was just 22-years-old. Authorities are still unsure of the source of death, but investigators are treating the death as "suspicious" because it involved a "young athlete," University Police Chief Greg Hestness said at a news conference later Friday. Hestness, would go on to say "there was no evidence of foul play."
Tinsley's roommate, fellow linebacker Keanon Cooper, found him about 7:40 a.m. on the floor of their room in Roy Wilkins Hall, not breathing, and called for help. Police officers and medics responded but could not revive Tinsley, who was pronounced dead at the scene about 8:15 a.m.
University Police Chief Greg Hestness would go on to say:
"There was no immediate indication of crime, things you would expect with weapons or a struggle,"
 "All of those things are absent. Nevertheless, a death of a young athlete is out of the ordinary…so we're treating it as a suspicious death."
Tinsley completed his athletic eligibility at the end of the 2011 football season but remained in school. A linebacker, he ranked No. 2 on the team in total tackles, with 87 last season. He had 198 career tackles and was a four-year letter-winner during his Gophers career, which early on was clouded by illicit use of alcohol and run-ins with the law.
Our hearts here at Sports-Kings.com goes out to Tinsley's family and teammates during this troubling time.