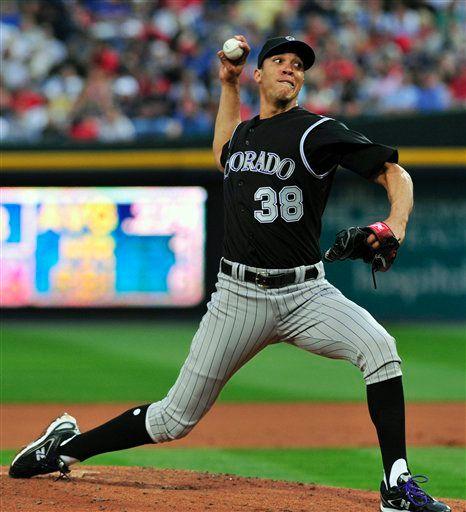 WRITER: JASON WHITNEY
As usual the Red Sox and Yanks are battling it out for a coveted player on the market. There is one problem with this, Jimenez has an ERA over four, and a poultry like 5-8 record. Add to the fact both teams would have to tap into their farm systems this deal has all the makings to be a calamity.
Earlier today Yanks GM Brian Cashman said manager Joe Girardi is more than willing to finish out the season with his current cast on hand. Hold on this gets much better, Cashman even said he doesn't think he'd find anything better than Bartolo Colon, Phil Hughes, or Rafael Soriano on the market. HUH!?
Colon has been a pleasant surprise but does anyone really think this is going to last? Hughes has just two starts since he's come back from exile and Soriano has been MIA most of the season. I love Cashman's poker face though. Like most of us were not buying this as it's just a clever ploy so the Sox don't drive up the price.
Speaking of the Red Sox, why would Theo Epstein dip into his resources for another pitcher with a high ERA? Between Lester, Buchholz, and Josh Beckett isn't that enough? Wakefield and Lackey have high ERA's, but I'm fairly confident Boston will manage just fine with those guys as their 4th and 5th starters.
Let's remember, if Boston makes this trade and it involves their top-tier ace pitcher Anthony Ranaudo this will deplete their farm system. The talent drops off considerably from there, seeing that the Sox traded a few of their top flight prospects in the Adrian Gonzalez deal.
I think we have all seen this movie before as this is just the start of a whole slew of rumors that will be poured out over the next couple of weeks. It's anybody's guess where Jimenez lands, but if I'm a Red Sox fan, I'm rooting that Cashman makes this deal. Afterall is Jimenez  any better than Wakefield or Lackey at this point?